We are proud to announce that Ductus, ALP Australia and Gripple, have partnered together for the first time in Pre-insulated duct history to have a seismic test preformed and evaluated by independent engineering group Acronem.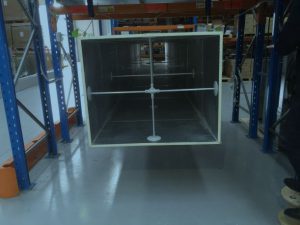 Koolduct Solutions; an approved fabricator of Ductus has used the ALP guide lines and fabricated the specimen required, a special thanks to the boys out there.
The results have surpassed expectations. "This is only the beginning of a long road, but it shows validation for ALP duct in heavy seismic areas would be an advantage to the building, from its strength, to is light weight characteristic,
it is a must for all applications." – Jim Malek MD
**A full report is available upon request.
Why go Seismic? Seismic requirements in both New Zealand and Australia are becoming increasingly popular in the construction sector.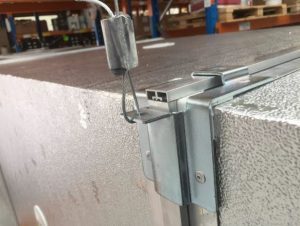 As Earthquakes become increasingly problematic in the Islands of New Zealand; New Zealand has enforced some tight regulations and commitments in ensuring its peoples safety, these regulations are outlined in the NZ building codes.
The Building Code sets out the performance standards that all building work must meet.  These requirements are described in several clauses, such as B1 Structure, B2 Durability, C6 Structural stability, E2 External moisture and many others. Acceptable Solutions (AS) and Verification Methods (VM) provide ways to comply with the performance requirements of a particular clause of the Building Code. The Building Code requirements for B1 Structure require all building elements to have a low probability of failure when exposed to loads likely to be experienced within the building's usable life. Several Building Code supporting documents help to meet this requirement.
Which one to use depends on the restraint requirements of the building element in question, air-conditioning duct subject to seismic loads is covered by NZS 4219:2009.  The most common way for air-conditioning duct systems to meet the requirements of clause B1 Structure is to use Verification Method B1/VM1. This cites NZS 4219:2009 Seismic performance of engineering systems in buildings which contains prescriptive, specific and non-specific engineering design options for restraining a variety of engineering systems. This is subject to B1/VM1 clause 13.0 specified modifications applicable to the Canterbury earthquake region.  The objective of NZS 4219:2009 is to safeguard people from injury and to minimise damage by preventing failure of engineering systems when subject to earthquake actions. The standard provides requirements for the design of engineering systems in buildings to achieve the seismic performance. Criteria for seismic performance relate to a building's function and engineering system type. It addresses restraint systems, flexibility to cater for differential movement and clearance to avoid adverse interactions resulting from differential movement where appropriate. The provisions of NZS 4219:2009 may be used for services in new or existing buildings and for the retrofitting of engineering systems into existing buildings.